Overview
We are happy to be returning for our second year to the Commons Learning Center. The center has a variety of modern, well-equipped classrooms that will provide excellent spaces for learning. It also has a large central space that is perfect for meals, vendor exhibitions, and hallway-track discussions.
Location
The Commons Learning Center is located near The Domain, a shopping center in North Austin. The address is:

The J. Neils Thompson Commons Building (TCB), #137
10100 Burnet Road
Austin, TX 78758

* Please note that Google has a different address for the center, but rest assured that it is the same location.
Features
The Commons Learning Center has many useful amenities and features:
On-site cafe (Thursday and Friday only)
On-site staff
Mother's room
Unisex & accessible bathrooms
Ample on-site parking (paid for by the conference), including accessible parking spaces
ATM
Fast, free WiFi for all attendees
Parking
While some nearby hotels are walking distance, and some offer shuttle service, you may need to drive to the venue. The image below shows the best parking lots for accessing the Commons Learning Center.
You will need to print a parking permit before arriving, which we will provide via email shortly before the conference.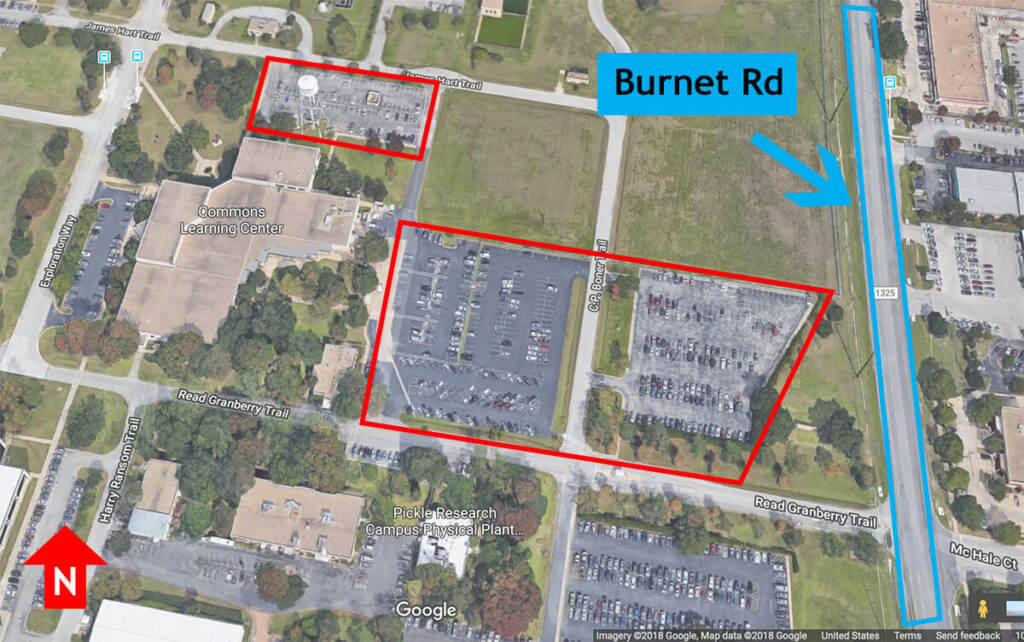 Hotel
We'll be housing our speakers at La Quinta's Domain location. Our room block has closed, but feel free to book via La Quinta's website to join us!